CD Player
ByronStatics Portable CD Player, Wall Mountable CD Players Music Player with Remote Control Built-in HiFi Speakers, LCD Display, Earphone Jack, AUX Input Output, Support CD, USB, SD Card – White
Multifunction CD Player – Work as CD player, wired audio HiFi speaker, mini home boombox, USB flash drive player, play all kinds of CDs hassle free, 3.5mm Aux in/out and headphone Jack, SD card slot, Multifunction CD player makes your life more colorful and bringing unforgettable feelings and memories.

Hi-Fi Speakers – Portable CD player built-in HiFi speakers, when connecting to your phone, tablet, computer, mp3 etc, high quality crystal clear stereo surround sound, allowing you to better immerse yourself in the music world during cooking, learning, sports or parties.

Easy to Use & Remote Control – Comes with wall-mounted stand, it is easy to mount on the wall, stand on the desk/table or place under the cabinet flat where you want, convenient to control the portable cd player by remote control or the buttons on the player.

Other Awesome Functions – When playing your CDs, you can skip forward/back, pause/play your favorite tracks, select desired track number, repeat a track, repeat all, play the first 10s of file, play in random order, also you can repeat specific section A-B, the A-B repetition function can help your child learn knowledge or listen to a story before bed.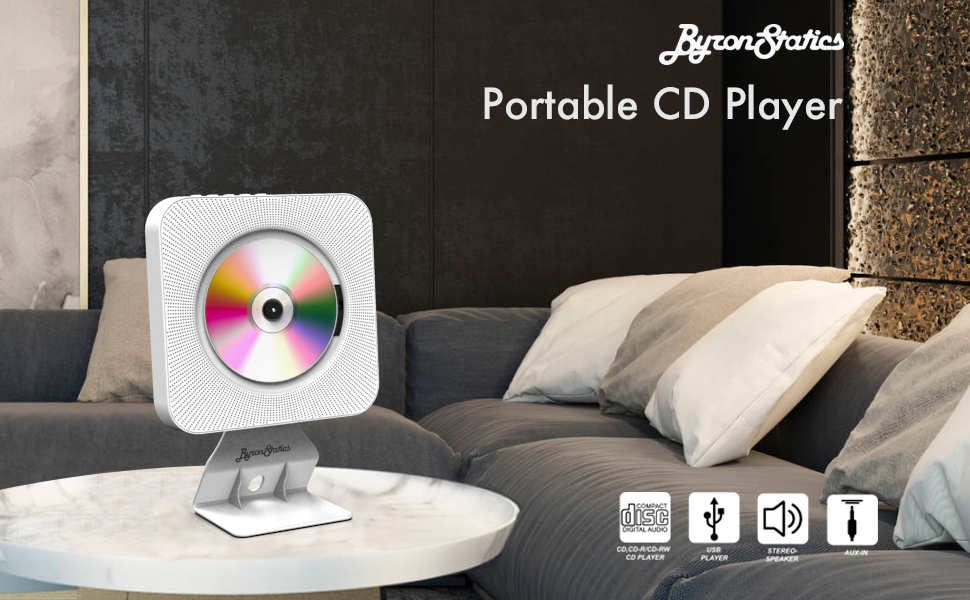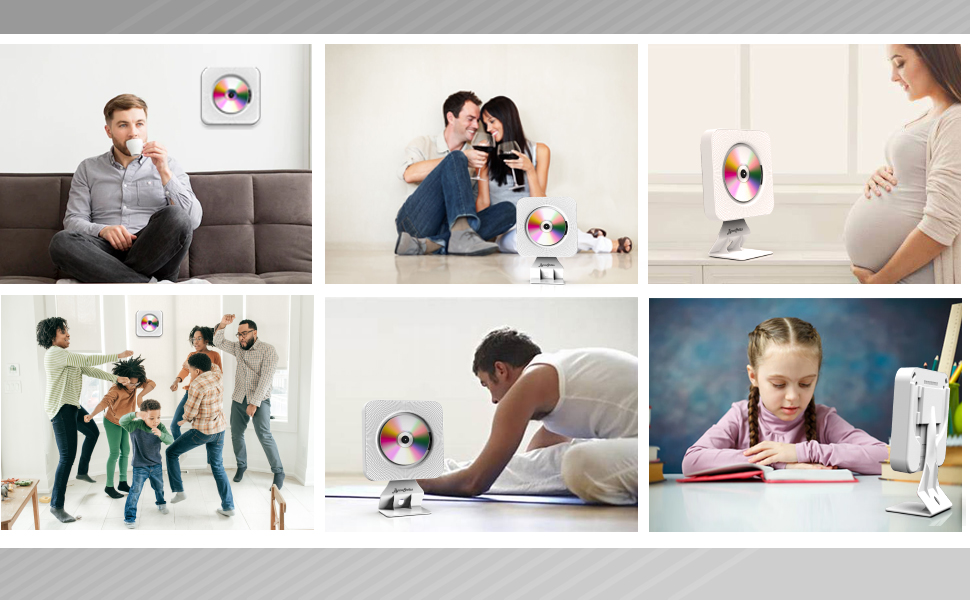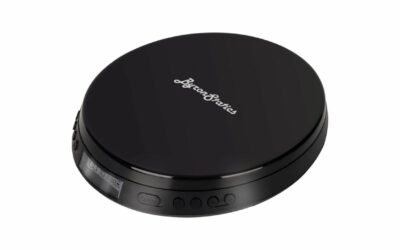 CD Player ByronStatics Portable CD Player, Personal...